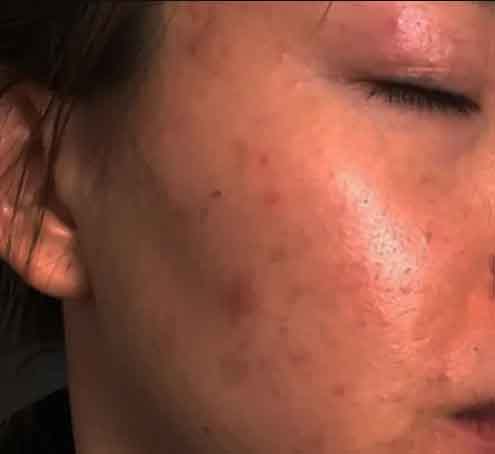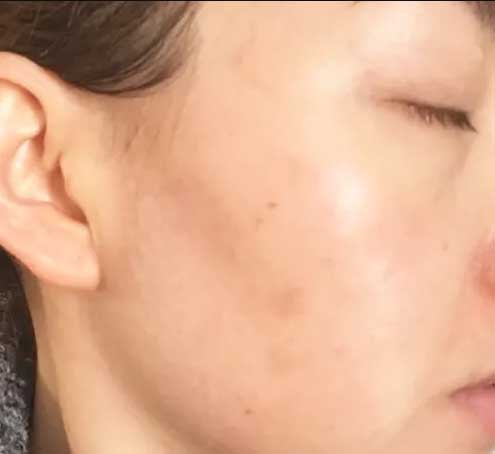 Client result above. Move slider
bar to see before and after.
(Individual results might vary)
Are you looking to lighten discolorations or other dark areas of your skin? DermalMD's Lightening Serum offers a scientifically proven result to make skin lighter. Whatever the skin issue you want to be lightened, this Lightening Serum will resolve the issue.
DermalMD's Lightening Serum makes your skin lighter not with harmful bleaches, but with natural biochemicals that break down melanin and also interfere with its production. Melanin is the chemical responsible not just for skin tanning, but for freckles, age spots, and other skin darkening.
DermalMD's Lightening Serum will:
Lighten age spots, sun spots, and other large dark spots on the skin
Fade or even eliminate freckling
Reduce the appearance of sun damage, including hyperpigmentation and 'leathery' texture
Get rid of acne scars and other scars on the face
Fade stretch marks by restoring healthy collagen production
Make birthmarks less noticeable
Even out blotches and other differences in skin tone by reducing the overproduction of melanin
Lighten all skin that is darkened from melanin and sun damage
When skin is exposed to sunlight, it responds by producing more melanin. This can be seen not just in tanning, but in freckling. Over time these changes can become permanent as skin begins to overproduce melanin all the time. The result is sun damage, age spots, and uneven skin tone. DermalMD's Lightening Serum contains natural elements that have been scientifically proven to safely reduce melanin overproduction, allowing skin to lighten naturally with no bleaching and damage.
In addition, this Lightening Serum will restore natural collagen , balanced moisture, and healthy blood flow to skin. The result is not just lightening, but healthier skin with reduced scarring and fine lines. Unlike other lightening products, DermalMD's Lightening Serum was produced to be good for your skin.
All skin is unique and reacts differently to bleaching products. However, studies have proven that melanin is responsible for dark spots and other unsightly pigmentation. Dermal MD's Lightening Serum addresses the root cause of discoloration and restores paler and healthier skin with no drying or damage.
***NOTE: This is only a limited time sale.