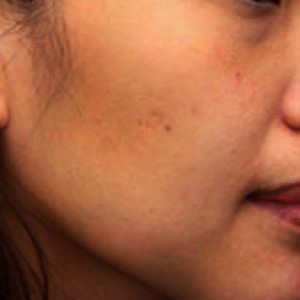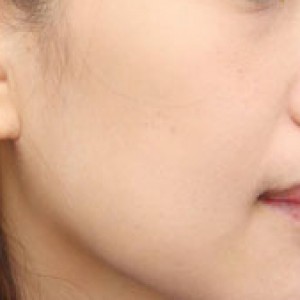 Client result above. Move slider
bar to see before and after.
Would you like to have dewy, glowing skin? We associate an illuminating glow with health and youth. This glow can make people look great without makeup or anti-aging treatments. Luckily, there is a scientific way of getting this look and making your skin glow.
DermalMD's Glowing Serum restores your natural healthy skin tone and color by:
Gently exfoliating skin to remove dry dead cells
Naturally healing or reducing the appearance of scars and fine lines through increasing collagen and fibrin production
Evening out skin tone to produce smooth and glowing natural color without redness or discoloration
Moisturizing skin evenly for soft and smooth skin texture
Improving blood flow to all layers of the skin, creating smooth and healthy skin without bags or puffiness
Encouraging the growth of healthy, youthful skin cells
Deep cleaning and shrinking pores for a more even texture
Restoring firm tone to rejuvenate dull skin
Although a healthy glow may seem elusive to some people, there are proven ways to achieve it. That glowing appearance that we all desire is a combination of clean, exfoliated skin with good blood supply, proper hydration, and a smooth texture. DermalMD® has combined several natural compounds that are scientifically proven to produce these results into a single serum.
In addition to looking more beautiful, the skin will also feel better upon using this serum. Your skin will feel cleansed, refreshed, and firmer. Dryness, irritation and discomfort will be reduced or altogether gone. Healthy skin doesn't just look beautiful; it also feels beautiful. Makeup and other products look and feel better on glowing skin.
Any person can illuminate their skin with DermalMD's Glowing Serum. Great skin and a healthy glow are more than a cosmetic concern. Studies have found that people judge each other's personality in the microseconds after meeting based partly on skin appearance. Youthful glowing skin will create that great first impression that you need to feel confident and successful in your daily interactions.
You deserve to feel good about your skin and proud of your appearance. Try Dermal MD's Glowing Serum today for beautiful, illuminated skin with proven scientific results.
***NOTE: This is only a limited time introductory sale.